Please sign in to contact the vendor
Description
HKT C-22 Qualcomm 2200mAh Power Bank - Black
A 22000mAh slim ports power bank
Huge Capacity 22000mAh,Thinner 14.3mm
Enough power to keep you going for weekend. Charge an iPhone 6s 7 times, a Galaxy S6 5 times or an iPad mini4 2 times.Battery.
2A Input
Recharged the power bank full by DC5V-2A adapter within 6 hours.Twice as fast as normal 5V 1A input power banks, saving 50% of your time.
Intelligent Charging Output
Intelligently detects and delivers the optimal charging current for any connected device . (2.0A for iPad mini4,1.5A for Galaxy S6, 1A for iPhone 6s).
To ensure complete safety and best performance, please use the included cable, your original cable or a third-party certified one .
Safer
VP-Power MCU:more advanced safety features keep you and your devices safe( temperature control ,over-charged, over-discharged, over-voltage, over-current and short-circuit protection).
Li-Polymer Cells: Never explode.After 24 months(after 500 charge-discharge cycles), still over 80% of total capacity.
It is 10% more power than the ordinary Lithium-ion cells.
The flame-retardant plastic shell protects the power bank from damage.
Lighter and Thinner
Compare to same capacity 22000mah Li-ion Power Bank, Thinner 14.3mm.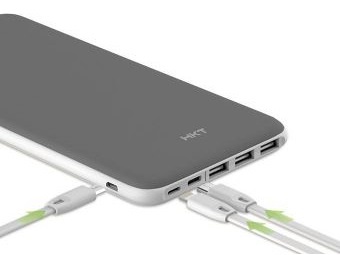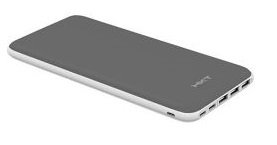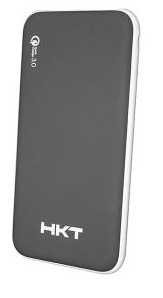 Specifications
MEMORY
Capacity (mAh):
1000 - 2500mAh
General Information
Warranty:
7 Days Replacement Only
What is in the Box?
> :
1 x HKT C-22 Qualcomm 2200mAh Power Bank
Reviews