You can return your product within 7 days (Conditions)

If your product is defective / damaged or incorrect / incomplete at the time of delivery, then call our customer service to log a replacement request within 7 days after the delivery. For device-related issues (Electronic) after usage please contact the service center listed on the warranty card included with your product or alternatively check our Brand Contact List (Coming Soon) for more details.

Please keep in mind that this product is not eligible for a replacement / Return if the product is "no longer needed or used".
"No longer needed or Used" means that you no longer have a use for the product / you have changed your mind about the purchase / you do not like the product after opening the package / Return period has been passed after the delivery.

Some more Conditions are applied for the returns / Replacements:
The product must be unused, unworn, unwashed and without any flaws. Fashion products can be tried on to see if they fit and will still be considered unworn.

The product must include the original tags, user manual, warranty cards, freebies and accessories.

The product must be returned in the original and undamaged manufacturer packaging / box.

Before returning a mobile / tablet / electronic devices, the device should be formatted and all the locks should be removed. Otherwise your return will be rejected and will return back to you.

If a product is returned to us in which does not meet with the conditions, we reserve the right to send it back to you.
Note: Please keep in mind that "Change of mind is not applicable". For more information please contact us.
Please sign in to contact the vendor
Description
Dany 10,000mAh Power Bank - PB108
Would you like to experience our latest Digital Display quick American charging technology up to 75% faster than the conventional charger with Comm 3.0 Quick charge. Special metallic coating sheet with an elegant designed body and velvety touch is used as cover to avoid scratches and enhance its look and feel for our customer. Its 10,000mAh power makes your phones and tablet upgraded with four full-charged battery. It has dual USB ports that enables two electronic devices to be connected simultaneously. This power bank has enough capacity at full charge to serve 7 bar/4 smart phone mobiles, but can charge two devices simultaneously from micro USB cable the light indicator especially designed to show user about Powerbank battery status. Its falls in one year of warranty.
Rapidly charge devices
Possess fast charging capacity.
Battery capacity
It holds 10,000mAh power capacity.
Performance
The powerbank has seven bar/ four smart phones charging capacity.
Port
The powerbank or mobile phone is charge with Micro-USB charge cable.
Battery or light Indicator
The LED indicator is especially designed to indicate the user about powerbank's battery status
USB port
It possesses two USB port features to charge any device normally and rapidly.
Input Voltage
DC 5V/ 2A
Output Voltage
DC 5V/ 1A
DC 9V/ 2A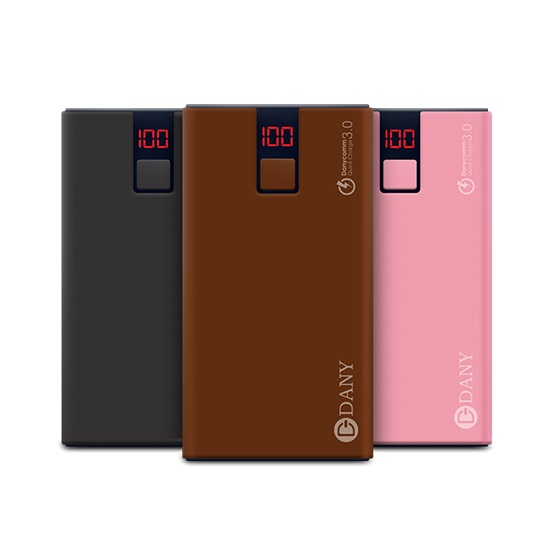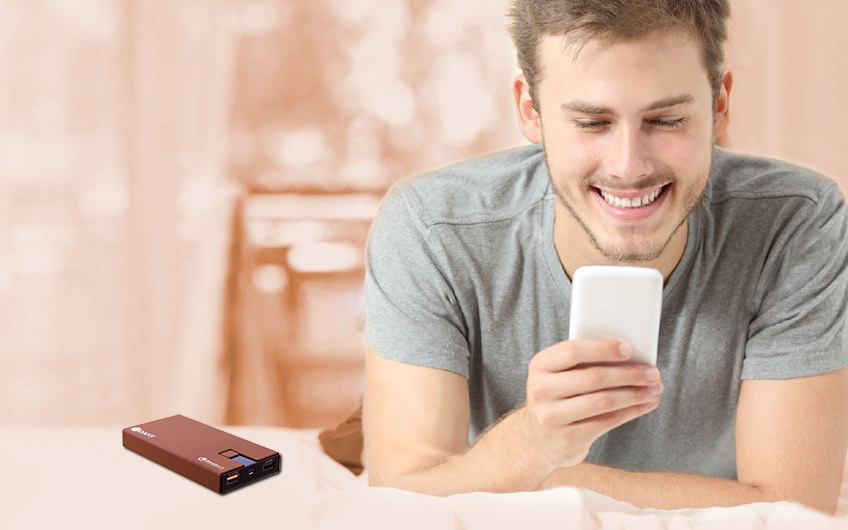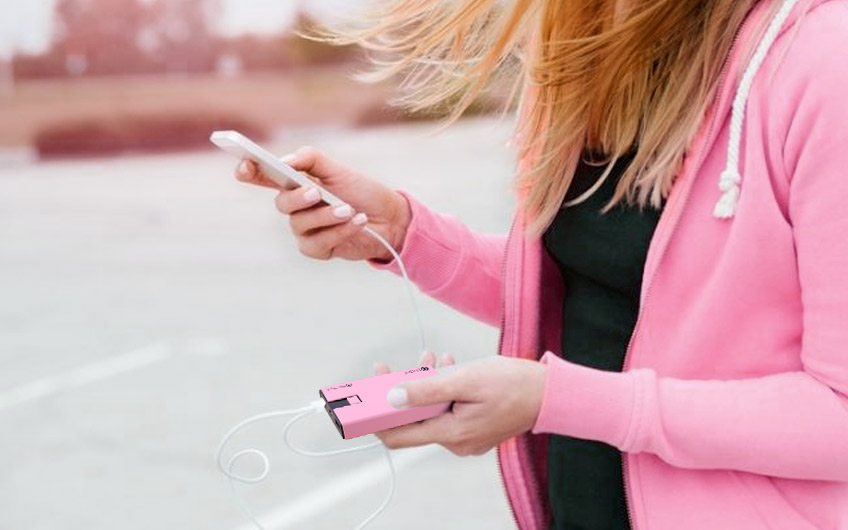 Specifications
More Information
Warranty:
1 Year Brand Warranty
MEMORY
Capacity (mAh):
9001 - 10000mAh
product information
Battery (in mAh):
10000mAh
What is in the Box?
> :
1 x Dany 10,000mAh Power Bank - PB108
Reviews